wind and dolphins!!

Chill Out
Geoff Evans
Wed 3 Dec 2008 18:08
After a couple of days of very little wind, at 05:00 this morning it picked up again..we've had a good days sailing with speeds between 6-8 knots, and we're hoping its going to stay that way for a while!
According to the weather downloads we're going to hit patchs of "no wind" in the next couple of days, but at least we can plan the best route to make the most of what there is!
Today we had the company of 20-30 dolphins for a couple of hours, playing around and directly under the bow, which is really nice to watch.
The weather is warm but cloudy and we've had a few spots of rain, but nothing to complain about.
We will reach our waypoint which is exactly half way between the African coast and the West Indies so a small celebration will be held later tonight!
Cheers
Jeff Thomas Mats Bosse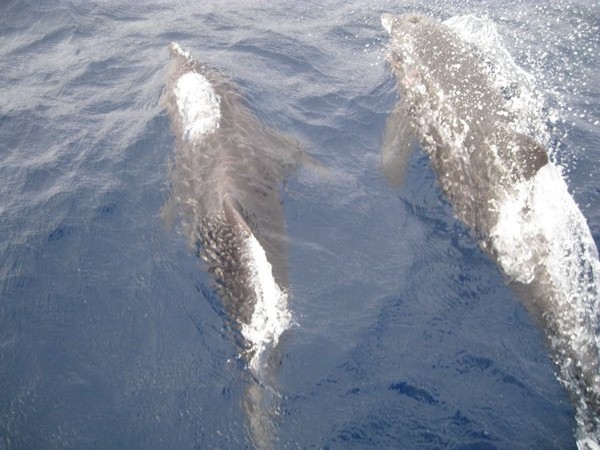 ---