Progress so far..

Chill Out
Geoff Evans
Wed 8 Oct 2008 06:08
We,re leaving at 12:00!!
When I arrived at 12:00 the boat looked like a building site, with tools and equipment everywhere and Rikard up the mast!!
I don't think we're leaving at 12:00!!
After a mad final rush getting all the important installation jobs done, (well almost all of them) we finally left Bullandö for the West Indies at 16:40 on October the 6th.
Day one
Fine evening with good weather, combined sailing and motoring, meatballs and spagetti for dinner!
Day two
Another fine day, with some good wind, 8.5kn sailing! Fixed the log.
Arrived in Kalmar at 18.00 and found the filling station closed at 16:00
After a diplomatic phone call by Thomas, they came and opened up for us.
After filling up with diesel and a quick oil change we started the next leg towards Kiel.
Day three
Another fine morning, sailing with genoa, 7,5kn.
position: 55'30.556N 014'27.0690E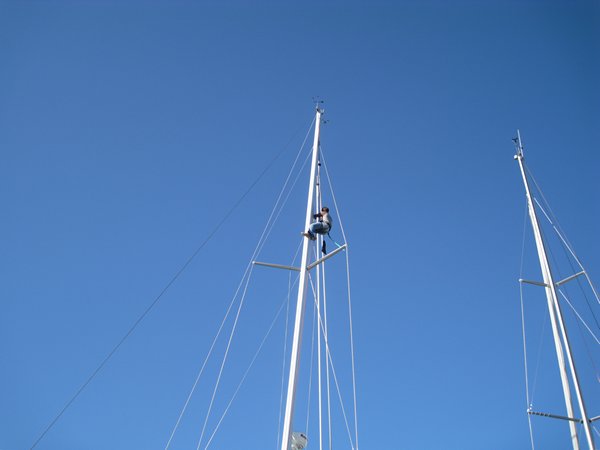 ---