pics noirmoutier and ile d'yeu and me cycling!

Tunamoon
Julie and Geoff
Fri 29 Apr 2011 08:54
Pictures of Noirmoutier and Ile D'Yeu
Little donkey on the salt flats - Ghecko-Noirmoutier
Castle and St Philberts Church - Noirmoutier
Flowers - Noirmoutier
Beach-Noirmoutier Beach-Ile D'yeu
Beaches ile D'Yeu
Forest at the back of the beaches.
Me cycling, did 15kms yesterday, first time I've cycled for 20 plus years! Can't walk today!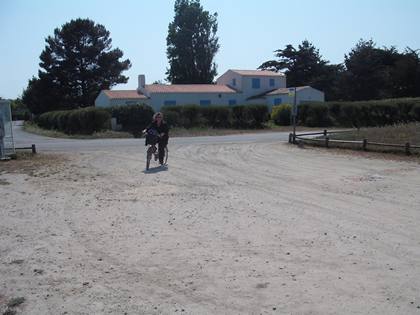 __________ Information from ESET NOD32 Antivirus, version of virus signature database 6079 (20110428) __________

The message was checked by ESET NOD32 Antivirus.

http://www.eset.com



__________ Information from ESET NOD32 Antivirus, version of virus signature database 6079 (20110428) __________

The message was checked by ESET NOD32 Antivirus.

http://www.eset.com

---