Closing in on St Lucia

Dubbel Zout at Sea
Nik Ormseth
Wed 1 Feb 2023 15:08
Four days of steady tradewinds and the days have begun to blend into each other.
Sun broken by high puffy clouds has replaced rain, lightning and squalls.
835NM to St Lucia as of noon today.
Stores holding up nicely, though not much left in the way of fresh produce — notwithstanding the sweet potato nestled under the corner of the dodger like a sleeping cat: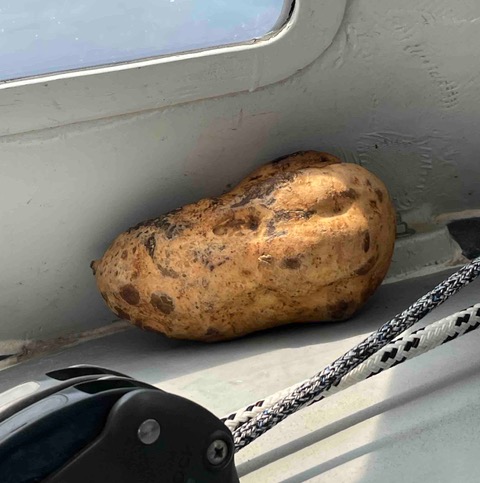 Damian decided to shave this morning. Said the itching was driving him crazy but I'm concerned it's already too late:
Still no fish. Not sure who to blame for that, but will cite excessive seaweed as the culprit. Have continued to sail through what seem like fields of it. The colors are lovely but it does get caught up on the lure.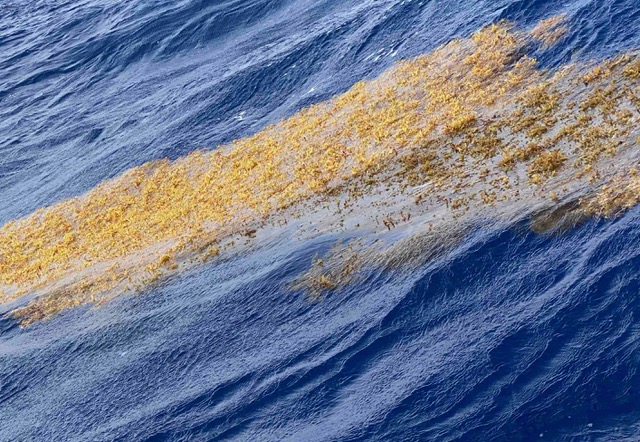 ---