Kokiri's photos from Alaska

Kokiri
Sat 9 Oct 2004 03:30
Sung Alaskan anchorage at Mist Harbor in the Shumagin Islands
Mum and Dad on a blissful reach across Shelikof Strait
Sundowners approaching Geographic Harbor
Adolescent brown bears vying for territory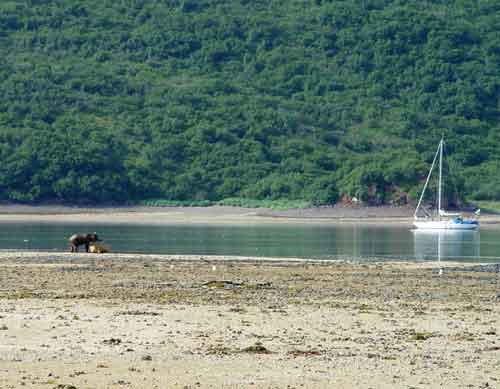 Curious bear investigates Twofella
!!!!!!
Watching for salmon
When in bear country, make like a bear!
Humpback whale in the Kupreanof Strait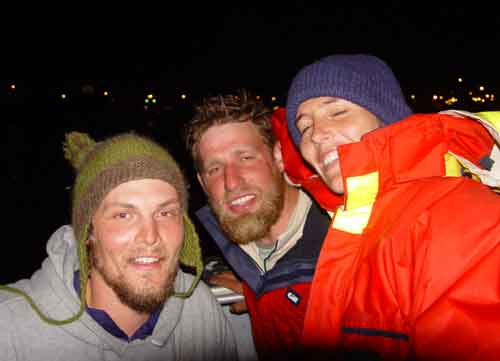 Lunatic fishermen in Kodiak
Kokiri at anchor off the McCarty Glacier, Kenai Peninsula
The ice face
Harbor seals relaxing on the ice floes
The ice cliff
Twofella among the brash ice
One…
Two…
Three…
Sploshhhhhh!!!
Peter rowing in Midnight Cove
---