25:43.52N 17:8.52W Cruising down past Wester Sahara - Take2

Moonstruck III
Gordon Lawson
Wed 5 Jan 2022 20:58
25:43.52N 17:8.52W

Day 2 - Las Palmas to St Lucia


After a wonderful sunset, a calm night and superb sunrise, the crew of Moonstruck have caught up on somer sleep.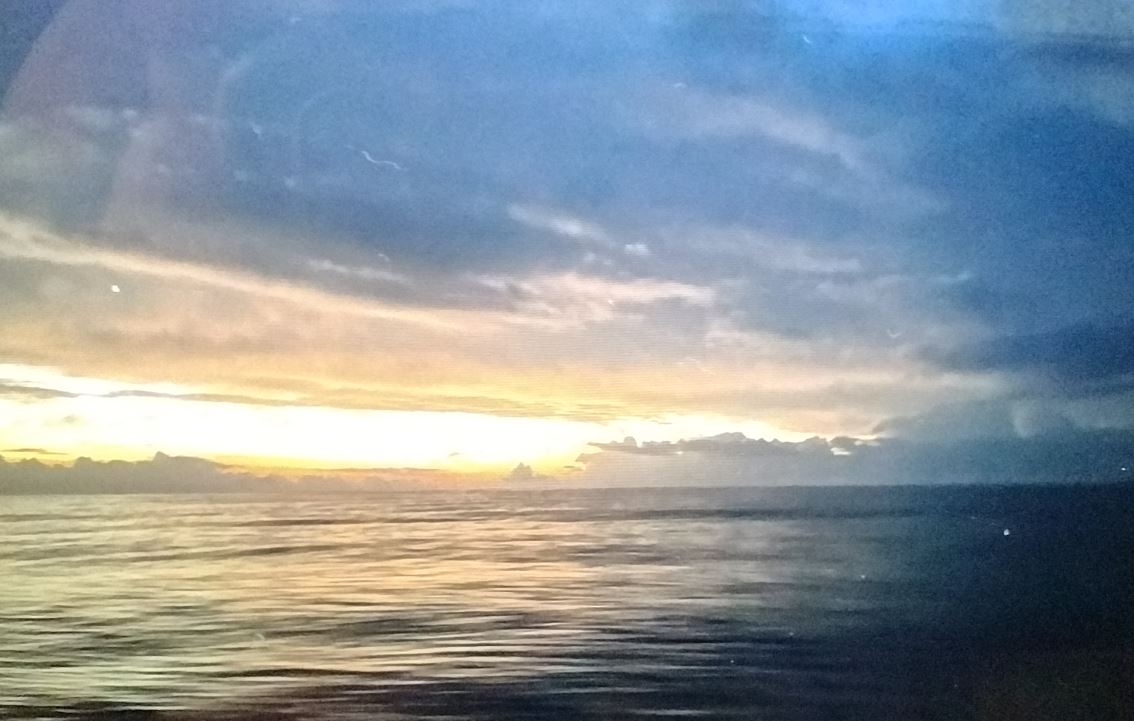 Gordon captured this Sunrise

We spent the morning motoring but slowly the wind built.  The sails came out and after the breadmaker finished filling the cabin with the heavernly scent of fresh bread, the engine was finally switched off. Now we're sailing.  It's 17 Knots of wind and we're doing 7 knots.  Annette then prepared fried rice for lunch and the cabin is now filled with wonderous smells of Sesame and Ginger. We've got about 1 meter of swell and the Atlantic is treating us to some ideal sailing weather.
For dessert, I then undertook the dubious task of cutting Watermelon on the aft deck with a bread-knife on a rolling vessel.  This was completed without the loss of fingers or the Watermelon overboard.  The mood is light and easy but it's looking more likey that we'll need to now stop in Cape Verde for minor repairs.

---