ST BARTS - Anse de Colombier & Anse de Flamandes - PHOTOS

Ostrika
Sun 23 May 2010 20:00
23 June 2010
After a long & sleepless overnighter from Virgin Gorda we finally saw St Barts in the distance as dawn broke.
We headed straight to the beautiful bay of Anse de Colombier and took a refreshing dive off the boat to swim with LOTS of turtles and baby stingrays. I don't know what it is about us and sharks but there were two little ones under the boat to welcome us back from our snorkle!! Where there are babies ....
Later in the afternoon, after a much needed siesta, we ventured off in the dinghy to another lovely beach called Anse de Flamandes where we managed to find a tiny little natural harbour in which to leave the dinghy whilst we very slowly sipped the worlds most expensive drinks at the lovely Hotel St-Barth Isle de France -
www.isle-de-france.com
- a lovely place for lunch if you're in the area.
Heading off to the capital Gustavia in the morning - very much hoping to bump into George Clooney!
A few photos below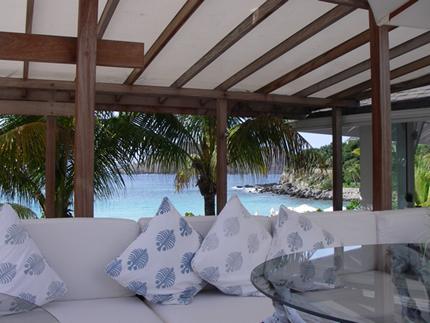 ---