Caribbean Update - More Pictures

Southern Princess
John & Irene Hunt
Tue 1 Jan 2008 20:43
Someone didn't read the chart arriving in Cul de sac de Marin!
Great idea. Mobile floating dock which comes to you. The dock
sinks, you float on top and then they pump it up so that bottom
work can be done without going ashore. Smart fellows these French.
Jack Nicholson look-a-like who got away from the cuckoos nest.
What a great band they are and you beaut jazz!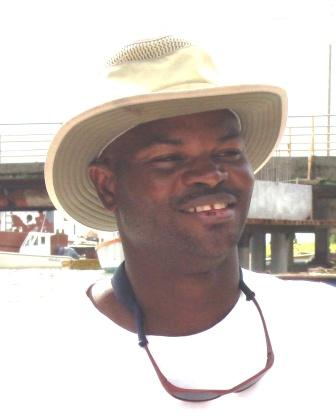 Martin Carrierre 'Providence' on VHF 16 if you are ever in
Prince Rupert Bay, Dominica.
Megan & Samantha - self portrait.
Self, Samantha & Irene at Coconut Grove for lunch. Picture by Megan.
Lots of these in the Caribbean. Our girls kept trying to find
Johnny Depp!
The TUNA!
---