Cakes Coffee and Kasbahs ...stuck in Maroc

Kirsty and Lee's Excellent Adventure
Lee Matthews
Wed 24 Oct 2012 18:28
34:1.785N 6:49.307W
Well the weather gods are angry again and we cant leave for anywhere especially the canaries in a hurry. The harbour we need to sail out of most days is a classic surf spot (see photo and there really are surfers) and anyway where would we go? with the coast line suffering force 6 south west winds (on the nose) and 3 metre swells everywhere including the canaries are really out of bounds. So as we are in a nice safe harbour with good security ...time to explore Morocco.
We have a had great time in Rabat. This is a gem of a city, with a small but manageable Medina (very few touts or hassles) where you can still find anything you want. (more later on that). The river is alive with fishing boats and ancient Medina walls adorn both sides. But its very cosmopolitan with the national parliament here its quite buzzy but not as full on as other cities like Casablanca or Marrekech. There is an outstanding tram system which gets you within spitting distance of anywhere you need to go, its spotless, cheap and took us 5 minutes to fathom out how to use it ..... unlike Manchesters! So there are worse places to be stuck.
However eating and drinking (or lack of the latter) is the only issue here. It seems Morocco is fuelled on 3 things, cake coffee and mint tea (all rammed with sugar) and the locals consume these in copious amounts all day everyday. I am surprised they can ever sleep. When we have finished work, at home, after a hard days caffeine filled work, we like to relax with a glass of vino perhaps or a beer. Not here ..its off to the cafe for more coffee and more cake.
We were so busy trying to leave Gib we never got around to putting booze on the boat. Silly move. One thing the Moroccans don't do is drink alcohol. You can hit a monkey with a stick for money, smoke yourself stupid (and everyone around you on trains restaurants etc.) rob unsuspecting tourists blind if you are a taxi driver, BUT these must be done sober. To get a drink you need a dodgy bar where women are NOT allowed.....Kirsty wasn't keen on this or go to a high class restaurant which will set you back 70+_ quid for a meal with and a bottle of wine..... or try and find the alcohol shop. This I managed today. We walked past it 3 times without even noticing its small dark entrance, like it had some kind of Klingon cloaking device. Once in I couldn't browse or check the vintage on the bottle it was ...what do you want... " Gin" ...fine here's gin 60 dirhams please..... and two bottles of dodgy lager later I was ushered out with said 1/2 bottle of "London Gin" (not the real stuff) and 2 small bottles of "Special Lager" wrapped in newspaper and put in a black plastic bag for the princely sum of 6 pounds.
So having seen what there was to see in Rabat we hit the tracks for a trip to Marrakesh. Can I first point out how amazing the train system is in Morocco. Clean, always on time, full but always has enough seats, they run every hour despite only having a couple of lines, and the cost of a first class ticket is about 15 quid for a 4 hour journey. Which to put it into real terms is about 4 times the cost of a pizza here . Now work out how many dominos you could get for a virgin train first class ticket from London to Manchester!!! And the facilities carriages and food are all cleaner and more luxurious than home...... and most stations have free Wi-Fi.
Marrakesh is an odd place...a bit passé for me after years in India but we loved it, the main square is as you'd expect loads of touts, musicians , snake charmers and people banging things to get your attention to give them money!! but it makes a great spot to sit in the evening, eating good street food and watching the mayhem. There are a smattering of westerners who should have gone home a long time ago (whilst also needing the barbers a long time ago) but most tourists are now well heeled and on coach trips from major hotel chains ready to be fleeced by monkey stick and snake charmer man. We found a cute riad(guest house) in the heart of the medina (see photo) and managed to walk to most places which is fortunate since the taxi drivers are very greedy. they even had their own Hammam (sauna) where you get get all sort of hair removal done..... we declined not knowing what but they would be plucking to remove our DUVET... see photo
If you get told you need a guide in Marrakech and that its complicated to get around at night ...its not.... its called an iphone and google maps .....and it even works in the Medina alleyways. I also found there are just the right amount of mosques hidden in the medina to navigate by mosque....turn right at this mosque, pass two mosques on the left and then right again by the big mosque.... that sort of thing. Having so many mosques of course makes it an early start in Morocco as you are first told how great God is at about 5am each day. Which is ok as there is little chance of a hangover!!
Kirsty loved the souks (shopping areas) which were amazing in their own manic way each one selling only one thing eg the spice souk...the shoe souk....the dodgy watch souk, the fantasy souk??? and we could have easily spent more time there. However we had a ticket booked back so we decided to stop off at Casablanca on the way home and have dinner at Ricks Cafe while spending the night in a cheap but swanky hotel with Jacuzzi in the room (a real find albeit v 1970s!). Ricks cafe in the film is not a real place but an American woman has recreated it in Casablanca and we were expecting the worst but got the best. The food was amazing the Jazz musicians were amazing (and I normally hate Jazz) the decor was as close to the film as I remember and it really did make you feel you were back in the 1950s (and yes they did play as time goes by!) The owner really keeps on top of things to make sure you get the best service all night...well worth a visit.
Back in Rabat now and if the weather doesn't change we are making our way to Fes for more Moroccan mayhem ... and coffee .... and cake!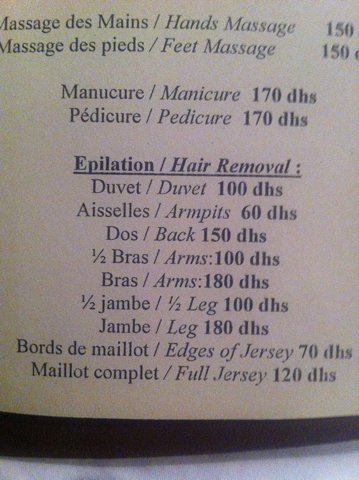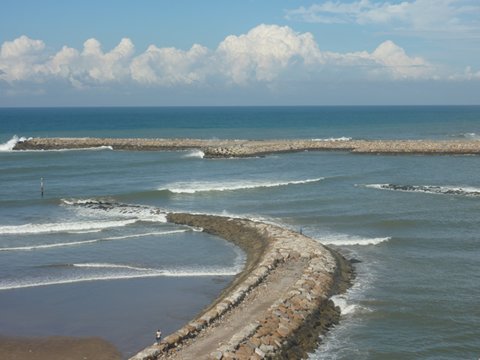 ---