Visit by a good friend Rob. New AIS fitted and needed testing.
Rob has his commercial yacht masters ticket and quite a bit of experience so we decided to go out and try the boat out in strong winds. The forecast was South-westerly, force 7, increasing to force 8. We headed down from our mooring, at Noss on the Dart and put a reef in the main, then headed out. We broad reached out and believe it or not, we were the ONLY boat out in Start Bay. The seas weren't all that large but it was blowing off the tops of the waves.
We practised tacking, making tea and such like. We then hove-to and drank our tea and ate our sandwiches. Brixham Coastguard came on the radio to warn of a strong wind, force 8.We put another reef in and set off for another sail.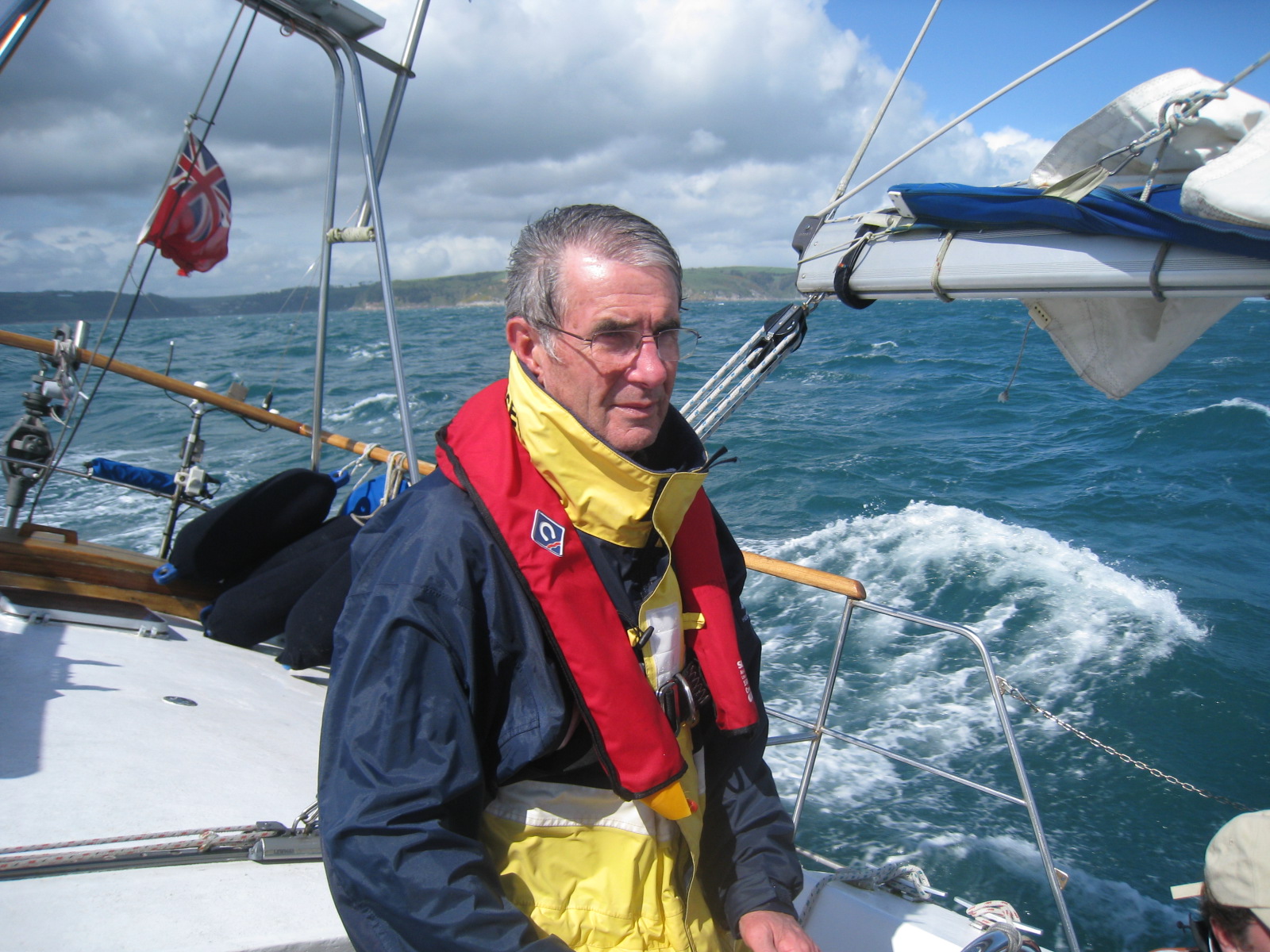 The anometer was reading 43, gusting to 48 knots. I rang the Coast Watch Lookout Station to see if we were registering on their radar and the person on watch confirmed the conditions and told me we must be MAD. No way, we were enjoying every minute of it. We even got the old girl up to 8.4 knots, which is about her maximum speed. We came back into Dartmouth with a lot of confidence in Fai Tira, an exercise we needed to do.