Thursday Island to Debut

David & Susan's Adventures
David & Susan Simpson
Tue 16 Jul 2019 11:52
10.35.10S 143.14.25E
We are currently in Thursday Island and have cleared out of Australia. We are leaving tomorrow morning (Wednesday 17th) for Debut in Indonesia, to start the Sail2Indonesia rally. It is just over 650NM and we expect to take about 5 days. I will do a brief update on the blog every 2 days.
I will do a proper blog update on out trip from Cairns to Thursday Island when we get organised with Internet in Indonesia.
In the meantime this is a reminder of a few experiences we had the last time we were in Australia (2010)
This was in Kakadu national park
I think that is a salmon in its' mouth.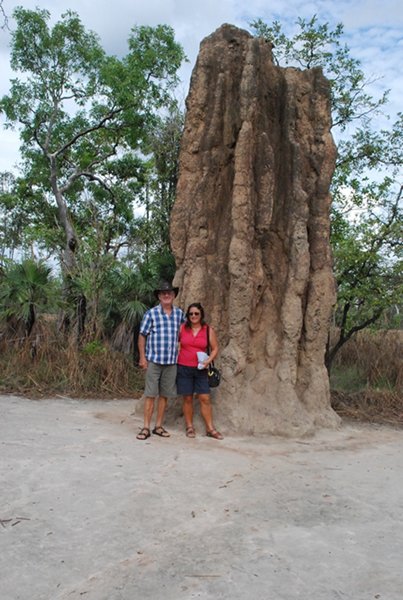 A rather large termite structure.
These are magnetic termite structures, all facing the same direction, in Lichfield national park.
I can't promise quite so special pictures this time.
---