NZ Refit 2018 - Galley & Heads

David & Susan's Adventures
David & Susan Simpson
Sun 17 Jun 2018 00:04
For some time the galley has been deteriorating the fridge/freezer has been giving us problems, so we decided to do a significant upgrade in 2018.
We started by pulling the galley are apart so the we could replace the insulation on the fridge and freezer, note that we use the freezer as a 2nd fridge as it takes a lot of power to keep it at freezer temperatures. We used high density thermal foam covered by aluminium foil and then plastic sheeting for the new insulation.
The new insulation on the freezer.
We then replaced the rusty condenser for the fridge/freezer with 2 new condensers, so that the fridge and freezer each had its own condenser.
The old rusty condenser.
The 2 new condensers.
The old sink and worktops were well past their best so needed to be replaced.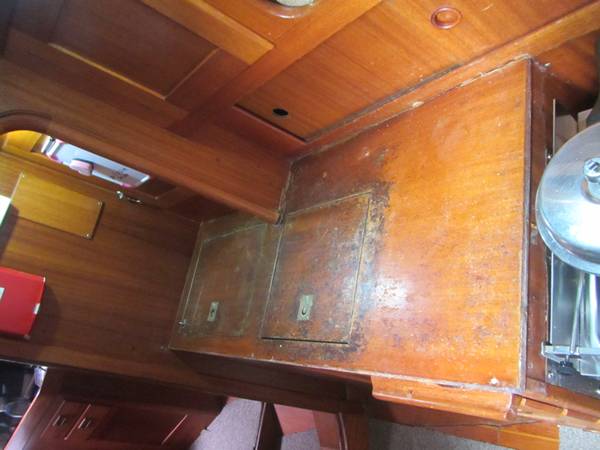 The worktop veneer was completely gone.
The sink was pretty old fashioned and the surrounds difficult to keep cleaned etc.
We looked at putting in Corian worktops and sink but found it much cheaper to put in Engineered granite worktops and stainless steel sink. We found that the granite workshop had sufficient offcuts of the granite we liked to do our galley and the worktop in our forward heads, so this reduced the cost substantially and we also avoided GST.
The new sink/worktop & taps.
The worktop with the lids for the fridge & freezer. The fridge & freezer now have a hinged lid plus an inner lift out lid, providing additional insulation and rubber sealing round the lid.
The whole galley area is now much brighter and more hygienic.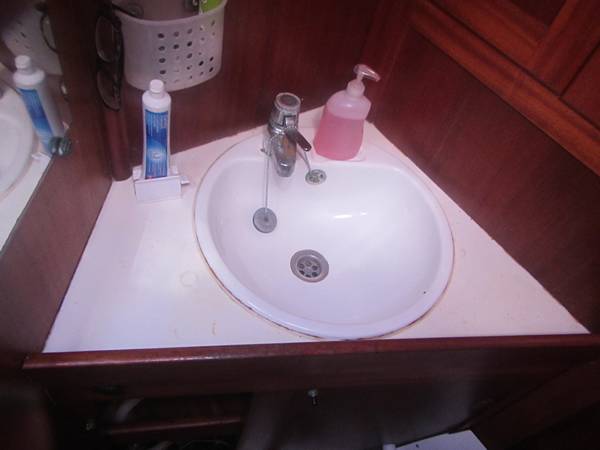 The enamel sink in the forward heads was rusting, the tap chrome was flaking and the whole sink area was much worse than it looks in the picture.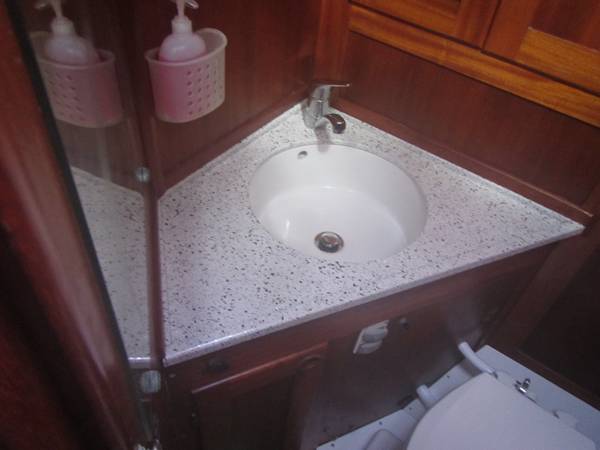 The new top with ceramic bowl and new tap.
This also shows the new electric toilet in the forward heads and Formica surround for the toilet.
This rolling pin was a farewell gift from Graeme who is a very talented wood turner. It is made from several native NZ woods including Kauri.
---