Brisbane to Pittwater

David & Susan's Adventures
David & Susan Simpson
Thu 13 Dec 2018 05:27
33.32.03S 151.15.16E
We left Brisbane waters via the entrance and bar at Southport at 8.0am (NSW Time) on Monday10th Dec.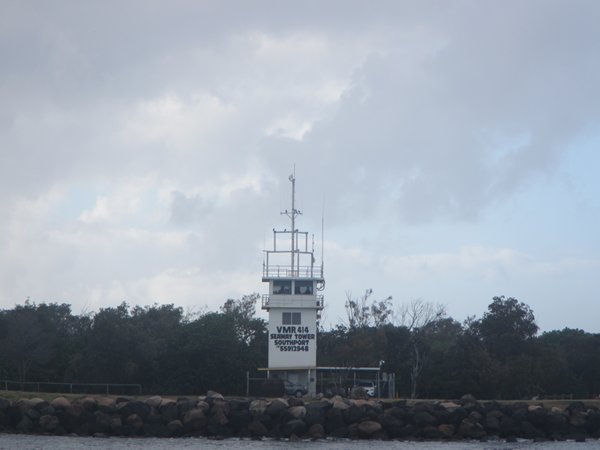 As stated by VMR (Voluntary Marine Rescue) at the Seaway Tower right at the bar, it was very slight swell running at about 2 knots against us. As we got past the bar and at the seaway entrance the waves picked up and it was quite bouncy for about half an hour. The wind was initially on our nose for about an hour, then it turned to the forecast Easterly.
We had a great 24 hours motor-sailing with about 2 knots of current pushing us South. With the tide on top of the current we were sometimes doing up to 9.5 knots and did over 200 miles in the first day. The weather was also reasonably sunny so we had a great time.
The next morning by 8.0am we had 10-15 knots from the SW, i.e. right on our nose. We had to bear away and we were still frequently bashing into waves. Unbelievably given the forecast was for NE winds, the SW wind stayed steady for 10 hours, however we still averaged nearly 7.0 knots so it could have been worse. At 6.30 pm the wind died, we had a shower of rain then the wind moved to NE. We managed to pick up speed again, although not as much as the first day.
Just before noon on Wednesday we approached the entrance to Pittwater bay, just 20 miles north of Sydney. We motored into Pittwater to a sheltered bay called American Bay and picked up a public mooring. After a couple of hours sleep we were having dinner and a glass or two of wine when Colin & Izzy appeared on Endorphin. They had come all the way from Moreton bay to Pittwater in 2.5 days (480 miles), but they have a 50+ foot boat. They had been following our progress by our AIS signal being picked up on Marine Traffic and knew which bay we had anchored in!! Obviously we had done a good job in fixing our AIS antenna signal problem.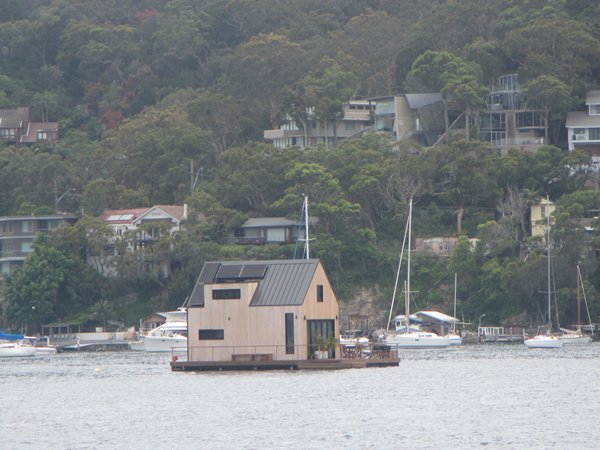 Today we motor-sailed round to one of the busy bays, with thousands of moorings and marina berths. There were all sorts of boats, including this house boat. The bay was so full that there were no good anchorage spots so we went back out and went up Hawksbury river.
We had a gentle sailing light winds and enjoyed the scenery. This is Endorphin in front of us. I haven't admitted yet that we had the engine on at low revs, so that we could keep up with them. No doubt I will let it slip after a few beers tonight.
There are loads of houses lining the coast, many of them with moorings in front of them, but we have found a nice sheltered anchorage, so look forward to another quiet night.
We will continue to explore Pittwater bay over the next week and find out where the best location is to be based for a while.
---