Nuka Alofa

David & Susan's Adventures
David & Susan Simpson
Mon 26 Jun 2017 19:13
21.07.47S 175.09.83W
We arrived in Nuku Alofa at 5.30 on the morning of 12 July, with a list of problems to sort out, as detailed in our last NZ to Tonga blog. After Susan went for a swim round the boat we had to add another problem to the list.
The rudder for our Windpilot self-steering had broken, leaving about a quarter of its' size. We don't know whether it was hit by something or just broke apart.
Susan quickly got back to swimming and snorkelling, having been somewhat starved of this in NZ.
There were quite a few clownfish, close to the anchorage.
The coral wasn't great, but at least there was some to attract a variety of fish.
Big Moma's Bar and Restaurant and 'yacht club'.
Our priority when we arrived was to dry out the boat and get a working bilge pump. Chevaldy had a spare bilge pump, which we managed to fix up and this enabled us to relax a bit. We then found out that the managing director of Caters Chandlery in Opua was coming to Tonga in a couple of weeks and offered to deliver some bilge pump spares to us. We ordered 2 new pumps as well as additional spares.
We fairly quickly resolved the other issues, although fixing the drain holes in the anchor locker will have to wait until we get to Fiji and get lifted out of the water.
Susan got her inflatable kayak in the water and started to learn again how to paddle.
This was a bit more of a challenge, towing Sabine from Chevaldy.
Sabine did take her turn!
The visibility around Big Mamma's anchorage wasn't great, but there were quite a few fish.
Our favourite Clown fish.
We paid regular visits to town and the market, sometimes by ferry, sometimes by dinghy and occasionally we would take Enchantress across to the harbour.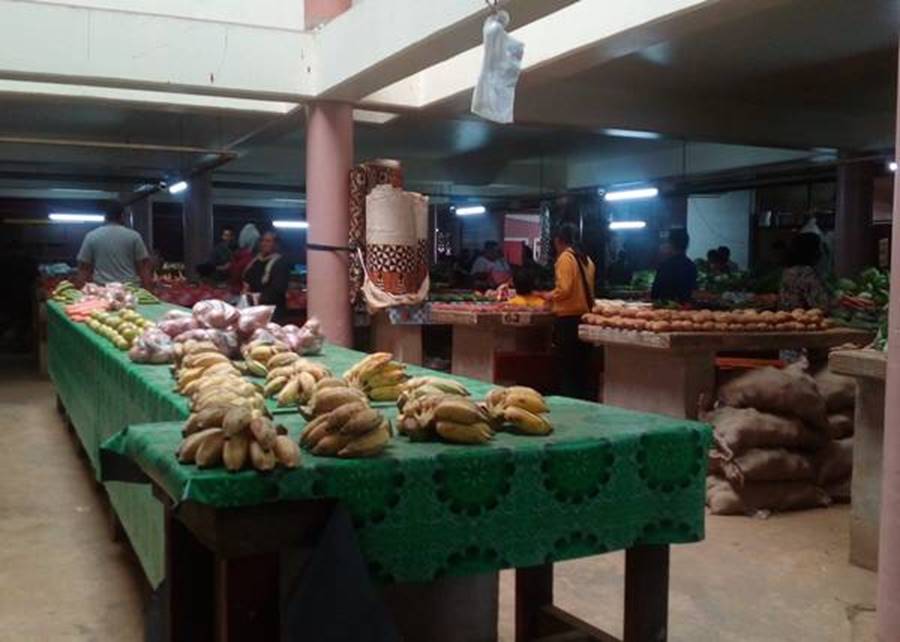 The selection of fruit & veg. wasn't great, but you could usually get bananas, tomatoes, onions, carrots, cauliflower, peppers and eggs.
The market was partly fruit & veg and partly crafts.
Lots of very unappetising taro roots.
Some decorations for dresses etc.
A lady making headdress decorations
Some of the finished headdresses.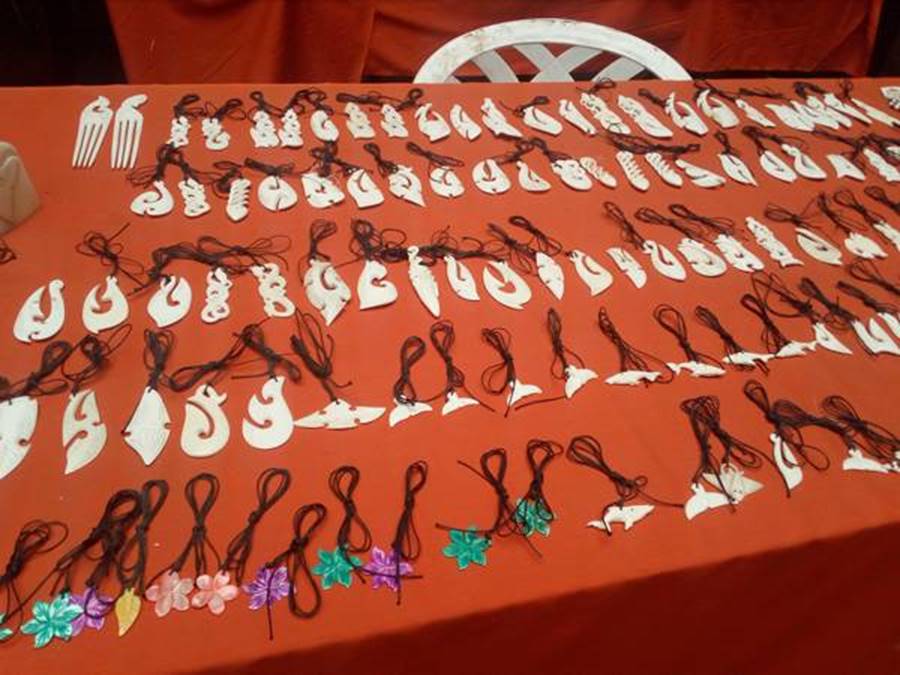 Necklaces.
Some 'nativity items, including the pig!!
---