New Zealand Feb-Mar

David & Susan's Adventures
David & Susan Simpson
Sat 1 Apr 2017 03:46
35.18.57S 174.07.78E
Susan & Wendy visiting the world's largest beehive in Kerikeri.
The bees were behind glass, so it wasn't really scary!
A visit to a winery at the Karikari estate.
Wendy testing the water at Doubtless bay.
A nice large beach at Doubtless Bay.
A bus tour along 90 mile beach.
Posing on the longest beach in NZ.
Tobogganing on the sand dunes on 90 Mile beach. Susan did have a go, but not Wendy!
At Cape Reinga, the most Northerly point on NZ mainland.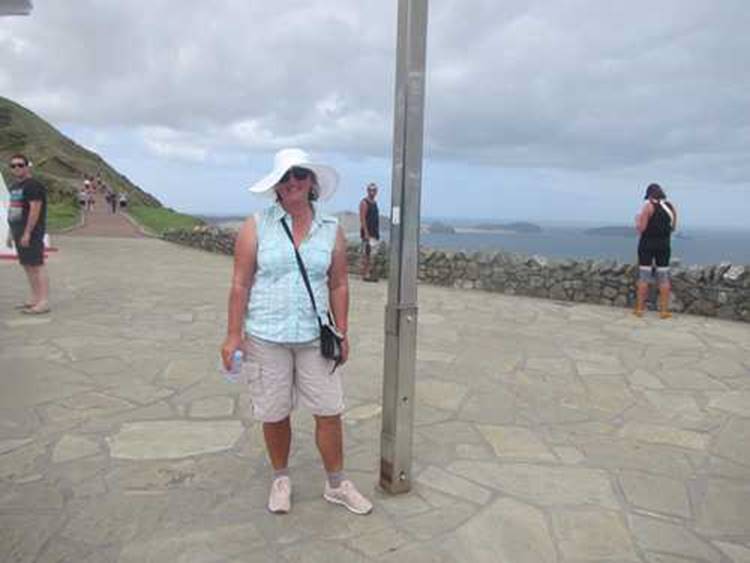 Susan modelling her floppy hat.
A Kauri seat. Kauri is the most famous wood in NZ and is often used for wood turning.
A Kauri spiral staircase, carved out of 1 piece of wood.
We are dressed up in Paihia as we and Wendy were going  out to celebrate our 10 wedding anniversary.
A celebratory drink.
Susan being adventurous with a plate of oysters.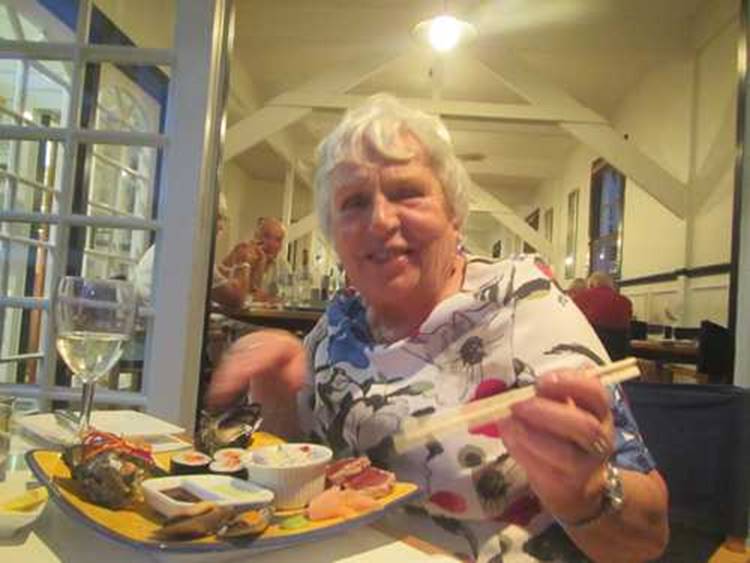 Wendy also being adventurous with a seafood platter.
Going on the ferry to Urupukapuka Island.
Wendy on Urupukapuka Island.
The view from a hill on Urupukapuka. It could be in Scotland.
David at work while the 'girls' were touring.
Race night in the anchorage, where we kept our boat. Wendy was staying on the boat at the time.
We were heading back from a trip to Paihia, where Wendy & Susan had a swim. The autopilot was actually steering the boat!!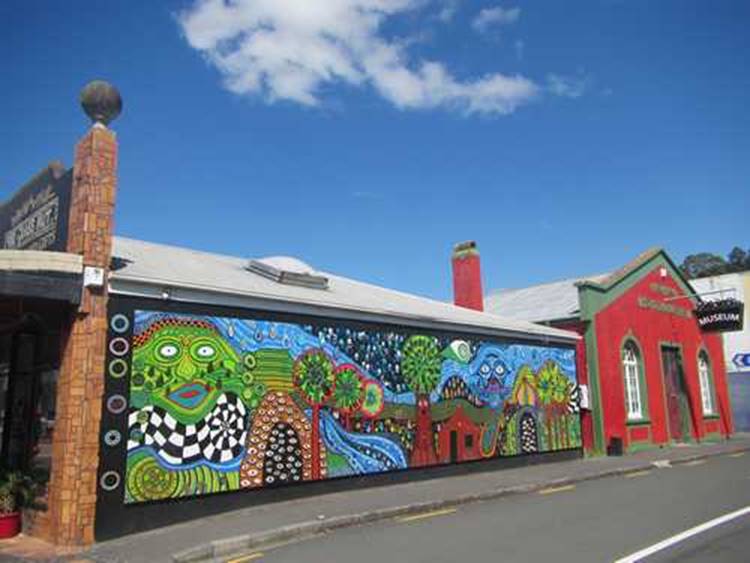 A mural in Kawakawa.
The Hundertwassa Toilets in Kawakawa.
Large Maori war canoes (Waka).
A Maori Haka in Waitangi. The women are probably even more scary than the men!
The Sky Tower in Auckland. We stayed for a couple of days in Auckland before Wendy flew back home.
We enjoyed a visit to the Maritime museum, including a look at the Americas Cup winning boat.
Some of the old exhibits were pretty scary. Why would you want this on the front of your boat.
Shortly after Wendy went home we had a great night with Gavin & Lisa who we hadn't seen since July 2011 on the blue Water Rally. Their boat is currently in Cardiff and they are resuming their adventure shortly. Sean & Sabine were also on board and we had a great music night. Lisa sang at my 65th Birthday in Thailand and of course Sean & Sabine sang at my 70th Birthday in the San Blas Islands.
---