New Zealand Jan-Feb

David & Susan's Adventures
David & Susan Simpson
Wed 1 Mar 2017 04:41
35.18.57S 174.07.78E
Apologies for the long delay in updating the blog for New Zealand. We were very busy working on refurbishing the deck and getting the boat ready for going back up to the Pacific Islands.
This is the first of a series of blog updates, covering our period in New Zealand, including Wendy's trip to NZ and Enchantress major refit.
In January we were really busy, but we did manage the occasional day off work. We went on the ferry across to Russell to watch the 'Classic' Ships Race. It is now mainly local yachts with a couple of tall ships, but with lots of boats taking part or spectating it was well worth seeing.
Some of the boats milling around for the start.
One of the tall ships.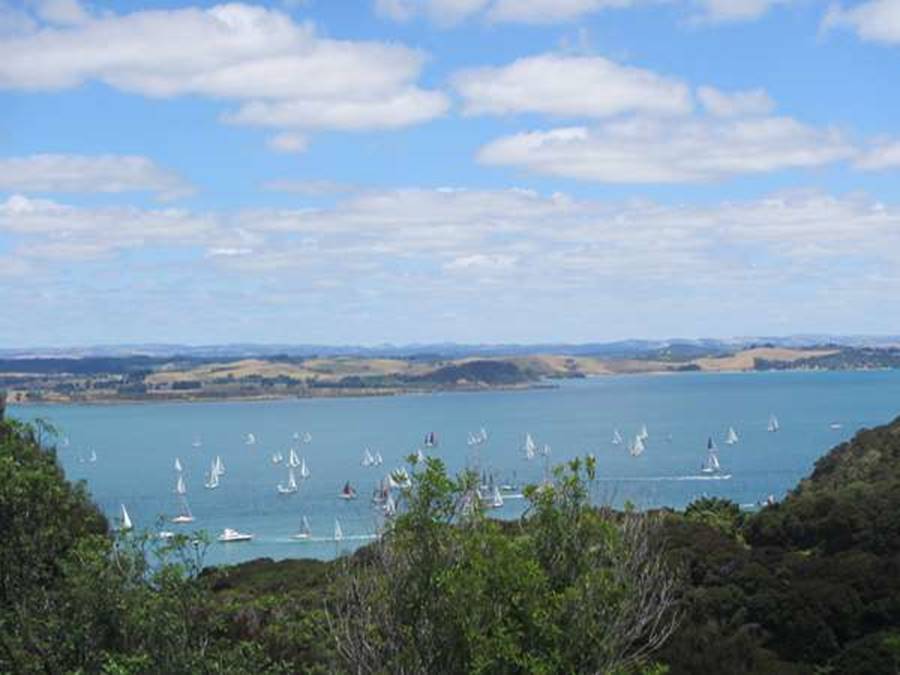 Boats of all sizes taking part.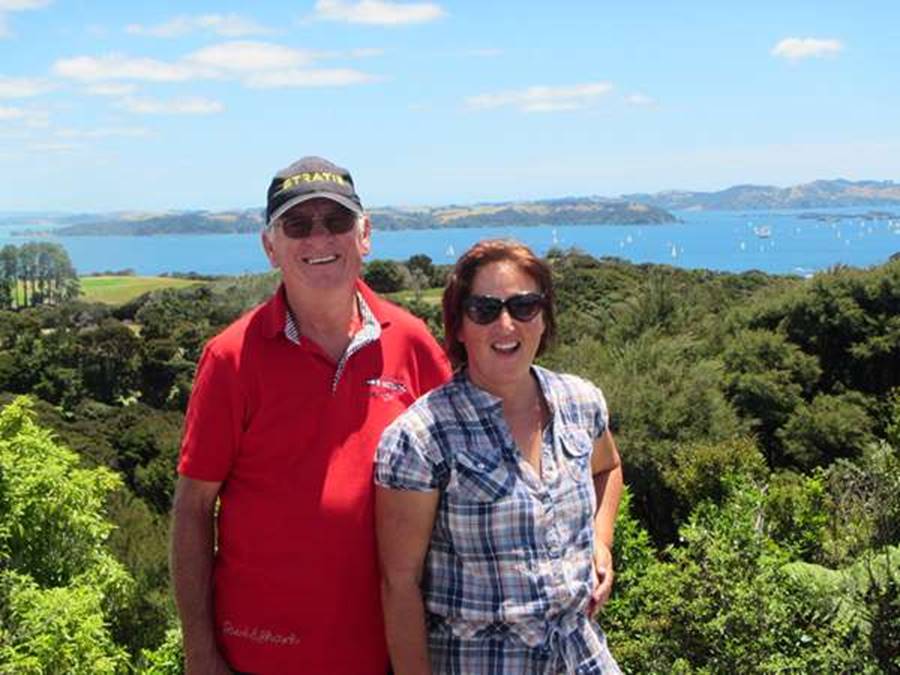 Having fun at the Russell viewpoint.
Having a BBQ at Graeme & Natalie's house. Graeme and his son Matt are the main boat builders refurbishing our deck.
One of the great views from Graeme & Natalie's land. They have 30 acres with their house in the foreground at the water's edge.
G & N's main house, they also have a lodge, which they use for providing B&B.
Wendy's arrival at Auckland, after a long tiring trip. We then had a 3 hour drive up to Paihia where Wendy's hotel was.
A view of the farmers market in Paihia. It wasn't Wendy's helicopter!!
Susan & Wendy on a trip to the Rainbow Falls, near Kerikeri.
Wendy in her Gnome outfit after a swim off Paihia near the hotel.
We had another BBQ at Graeme & Natalie's , with a music night provided by Graeme, Sean & Sabine. Sean & Sabine arrived by dinghy, but we took Wendy round in the car, it was just as well that our Subaru is 4 wheel drive as the 'road' down to Graeme & Natalie's house is pretty steep and rustic.
Sabine & Sean had restrung Natalie's family ukulele and Sabine did a demonstration. It was the first time in over 50 years it had been played.
---