Additional Tahaa Photos

David & Susan's Adventures
David & Susan Simpson
Thu 8 Sep 2016 02:30
16.36.91S   151.32.69W
The photos below are from  Tahaa.
Looking over the Coral Garden pass to Bora Bora. we were anchored here for almost 2 weeks.
Dressed in Sean's wetsuit so I could do away with my buoyancy aid.
Enjoying snorkeling in the Coral Garden. We did this a total of 7 times and saw different fish each time.
The very fancy lion fish.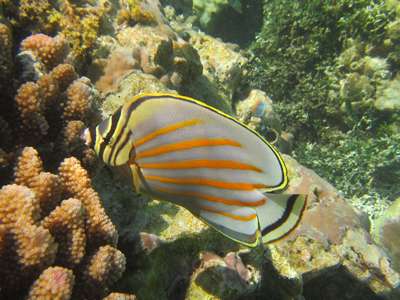 An Ornate Butterfly Fish.
We think these are Damsel Fish.

Xmas Tree Worms.
A Colorful Wrasse

A Giant (Titan) Trigger Fish.

A Stingray.
A Blue Clown Fish.

Some Trigger Fish.
The classic Clown Fish.
---