Tahiti

David & Susan's Adventures
David & Susan Simpson
Sat 18 Jun 2016 00:08
17.34.95S   149.37.08W
We have now been in Tahiti for 4 ½ weeks and are feeling it is time to move on. I am still waiting for my next 6 months supply of medicine to arrive (now over 3 weeks since it was sent), so we are unsure whether to leave & come back or to give it another week.
We have been really enjoying Tahiti, although the weather has been mixed and we have had pretty high winds on occasions. We are however well protected from the swell by the reef, which is just as well as at times the swell breaking on the reef is pretty high and impressive.
We have been going snorkelling on the reefs whenever there is sun and calm weather and some of the snorkelling is very good with a large variety of colourful fish. I was even accompanied by 3 Black Tipped Sharks yesterday and it is slightly unnerving when a 4 foot shark swims right round you.
Susan went diving with Kevin on Temptress, before they left and although it wasn't very spectacular it at least gave both of them some practice as they hadn't dived for a few months.
We have been fairly busy at times doing jobs on the boat, such as servicing the engine and installing our new fuel cleaning system. I can now pump out the diesel from any of our 3 tanks and put it through 2 filters before either feeding it back into the main tank or into Jerry Cans. Hopefully this will keep the diesel bug problem at bay.
We also bought a 2 KW petrol Honda generator, so we can run our 240v tools & devices like the hoover, the grinder etc. We can also charge the batteries when there is no sun for our solar panels. We also now have all 6 of our solar panels connected so sometimes have > 30 amps at peak times.
We have been having fairly regular social nights with a variety boats and song nights with Sean and Sabine. We have one planned for tonight on enchantress, with 2 German boats plus Chevaldy and a Dutch boat.
Some underwater photos follow:
Beautiful but elusive Lemonpeel Angelfish
Tahiti isn't the best Society Island for coral, but there are some pretty ones.
A very large shoal of Convict Surgeon Fish.
Susan following the large shoal of Surgeonfish.
A Moorish Idol.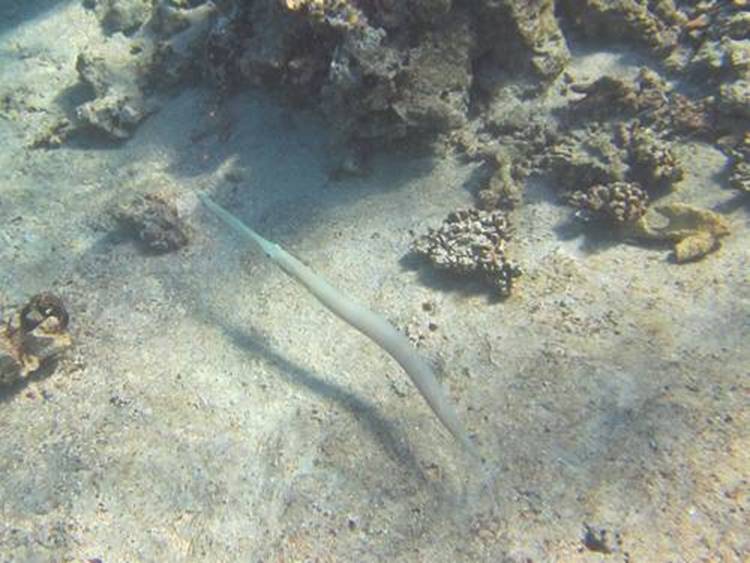 Susan thinks this is a trumpet Fish.
A colourful sponge shaped coral.
Susan thinks this is an eel poking it's head out.
A Forceps Fish.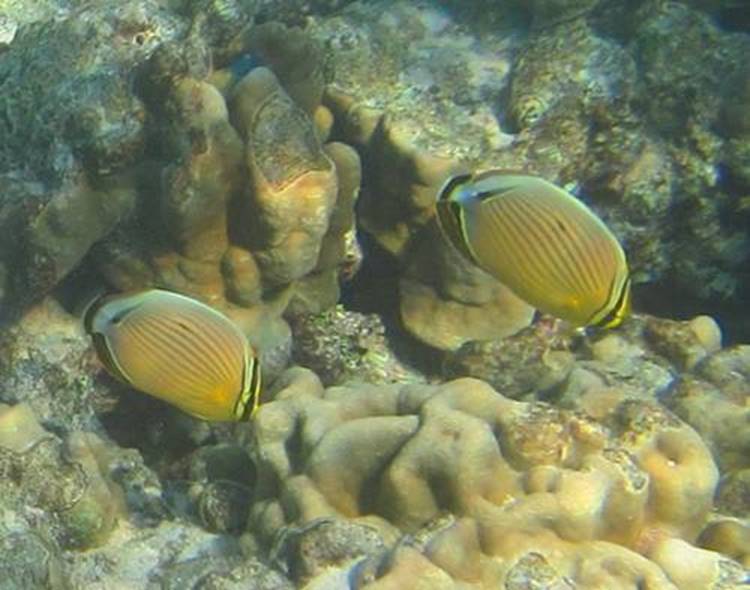 Ornate Butterfish – they always seem to travel in pairs.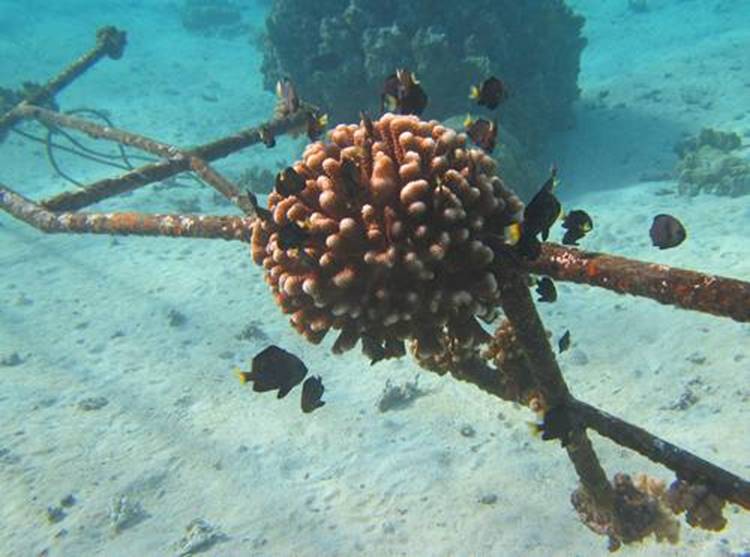 Some Yellowtail Dascyllus surrounding coral, which has grown on some wreckage.
Some of the tiniest fish (Damselfish) are spectacular colours.
2 Blacktipped Sharks – the bottom one coming straight towards me – no panic!!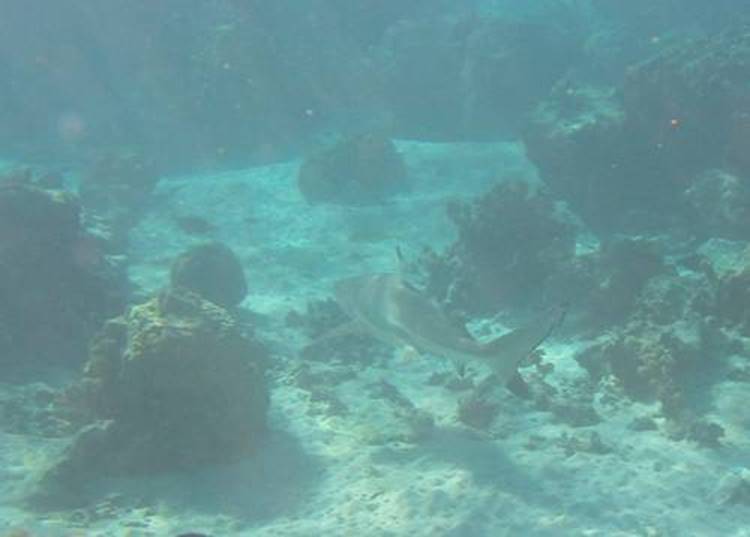 Another black Tipped Shark, heading in the right direction – away from me!
---