BIG BIRTHDAY Celebrations & Trip to Bocas Del Toro

David & Susan's Adventures
David & Susan Simpson
Sun 3 Jan 2016 00:41
09.20.58N 82.14.33W
This blog includes a selection of photos from the BIG BIRTHDAY through to arriving in Bocas Del Toro.
A visit ashore on my birthday after our snorkelling session.
Contemplating life at 70!!
Sean & Sabine coming across for birthday dinner.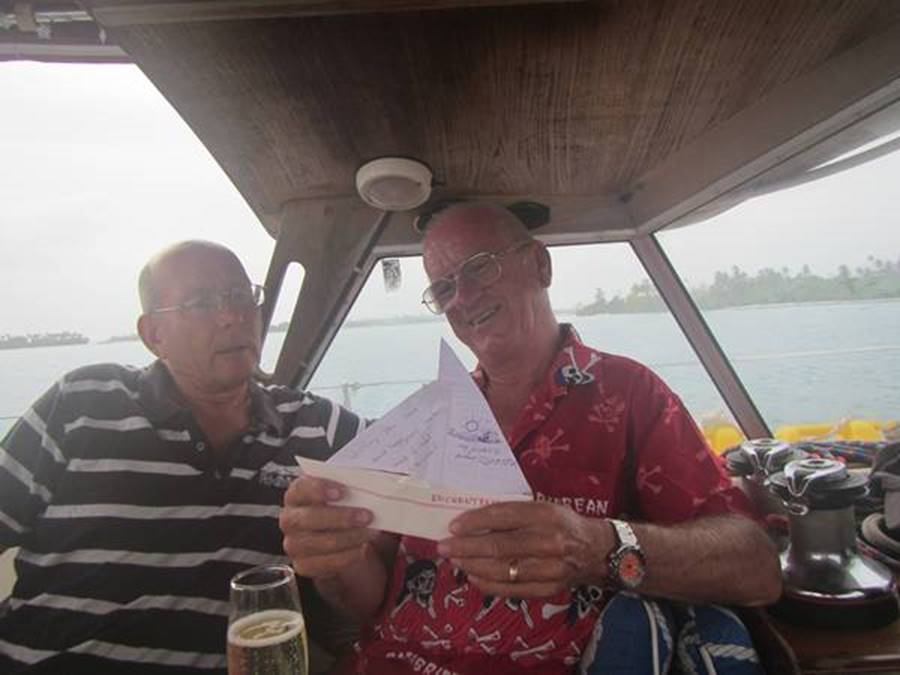 Examining my excellent birthday card from Sean & Sabine.
Sabine the creator of my birthday card – I expect.
A visit to Porvenir in San Blas to clear in to Panama and become legal again.
Some wild life at Isla linton to look at while we waited for the bus to Colon.
Waiting patiently for the bus to the supermarkets 1 hour away.
The propeller with the rope round it on the way to Bocas Del Toro.
Susan having removed the offending rope in Portobello.
---