Bonaire

David & Susan's Adventures
David & Susan Simpson
Sat 5 Dec 2015 14:21
12.09.25N 68.16.75W
We are now nearing the end of our time in Bonaire, it has been really great and we could easily spend another few weeks here.  The variety of snorkelling and diving sites would keep us entertained, however there looks to be a pretty good weather window next week for the challenging trip to San Blas and our plan is to spend the 2nd half of December there.
Susan has now completed her advanced open water dive course, which involved a navigation dive, a deep dive (30m), a night dive, a buoyancy dive and a nitrox dive. She has now done over 20 dives and found herself as the leader on the last dive she did.
I have been doing quite a lot of snorkelling and now that I have found a reasonably easy way to get back in the dinghy on my own it gives me much more confidence.
Before our friends Shaun and Sabine from Chivaldy left Bonaire for San Blas, we hired a car and went on a tour of the Island. It only took a few hours as Bonaire is not very big and unless you go off-road, which we weren't allowed to do, there aren't a great number of interesting sites, however we enjoyed seeing the Flamingos, the salt flats and slave buildings etc.
General view across the lake with the Flamingos.
There were lots of Flamingos, but these a couple close by.
This is Lac bay, which is a wind surfing paradise, with brilliant blue water.
The windmills that power the salt pans.
These are the slave huts – 4 people lived in each and they are tiny!!
A great salt mountain awaiting shipping.
A Porcupine fish – we think.
A colourful Filefish.
A Sea Monster!!
These are Christmas Tree Worms.
A nest of baby eels.
A Filefish.
A Flounder – really difficult to spot as they hug the rocks.
A camouflaged bottle with a very difficult to spot Scorpion Fish above it, they often look as if they are dead.
Susan says 'Pete no tongues !!'
A Balloon Fish
A Parrot Fish.
A shoal of Midnight Angel Fish.
Some pretty Flower and Cup Corals.
A Spiny lobster.
A Queen angel Fish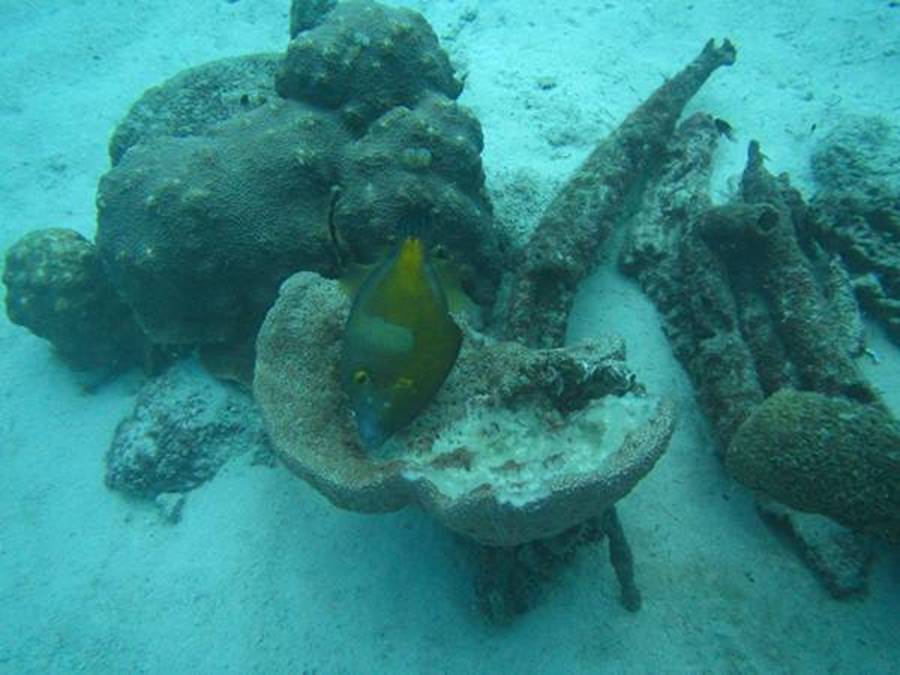 A Filefish feeding on a sponge.
Any blogs over the few weeks are likely to be via the satellite phone, so no more photos for a while.
---