Extended Stay in Grenada

David & Susan's Adventures
David & Susan Simpson
Fri 6 Nov 2015 16:07
12.02.40N 61.45.37W
We have now spent almost 5 months in Grenada and Carricou and whilst we really like it here, it definitely feels like time to move on. We had decided to go Bonaire on Monday (19th) and were within 8 hours of leaving when we got a phone call (on Sunday midnight) giving us the very sad news of a family bereavement. We managed to get Susan on a flight back home on Monday afternoon and she will stay for 3.5 weeks. We now plan to head for Bonaire in mid-November and then San Blas in early December.
Over the last few weeks we have been doing the usual boat maintenance, quite a bit of socialising and keeping up our regular swimming, which is our main exercise. I am doing ~1000m 3-4 times per week and Susan does quite a lot more.  Susan has also been doing a bit more diving, including cleaning the boat bottom and unsuccessfully looking for my Seiko Divers watch, which fell off my wrist when swimming. We've had BBQ's for people leaving Grenada, a Red Moon party to celebrate the eclipse of the moon as well as other activities to keep us amused during our time here.
The following are a few photos from the last few weeks.
This is me doing some snorkelling although as you can see the water is not that clear. I have a buoyancy aid on – I haven't actually put on a great amount of weight.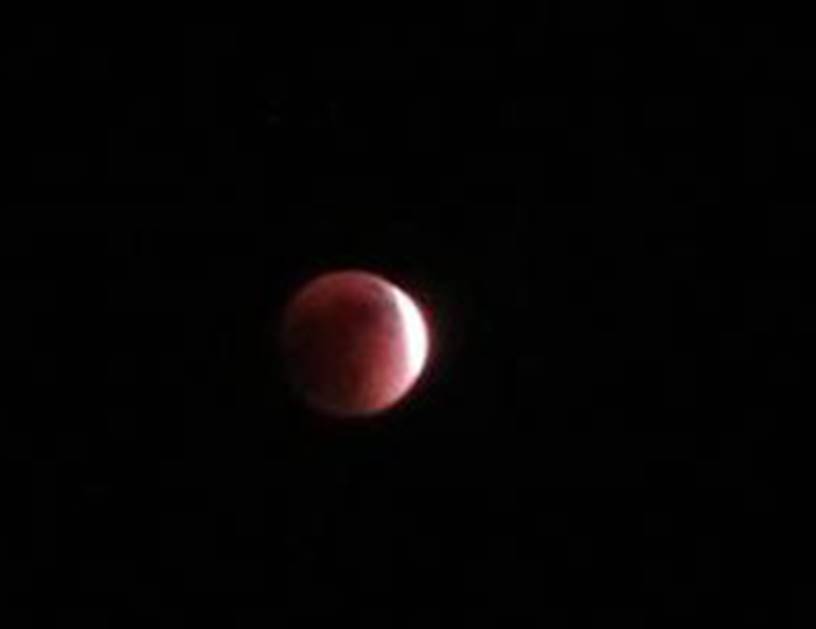 The Blood Moon during the Eclipse.
A BBQ to say farewell to Graeme & Joni (at each end), who were heading to Trinidad.
Greame looking out at the torrential rain during our indoor bbq – it is the rainy season!!
Rogers bar on Hog Island beach where we had our bbq.
Susan diving in a shoal of fish.
Some colourful coral.
A Moray Eel.
A colourful but pesky Lionfish – they are not indigenous to the Caribbean and create problems for other species.
---