Our first few Greek Islands

David & Susan's Adventures
David & Susan Simpson
Thu 14 Aug 2014 07:32
37.06.35N 28.52.30E
Alison & Peter joined us in Kos as planned and we then visited 3 different Islands in the next 2 days, Pserimos, Kalimnos and Leros. We really enjoyed the harbour and town on Kalimnos and were only charged 5€ for berthing! We have had difficulty so far getting much sailing as we have been constantly heading into the prevailing winds, but that should change in the next couple of days. We are now off to Patmos and going to visit the Apocalypse Monastery.
Saying farewell to one of our Turkish friends, Hassan.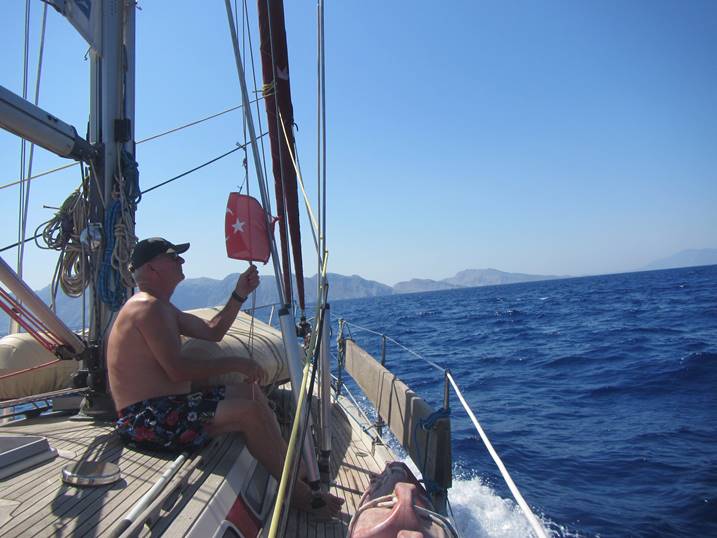 Changing flags aging from Turkish to Greek.
The impressive Monastery on Simi
Quaint alleys in Kalmnos.
---