Moving on to Spain (Menorca)

David & Susan's Adventures
David & Susan Simpson
Sat 4 Oct 2014 09:36
39.53.45N 04.16.56E
On Sunday 28th we got the boat ready for our next crossing and took a walk up to the salt marshes in Carloforte and admired the flamingos.
We set off for Mahon on Menorca on Monday (29th) morning at 6am. The first hour we had light winds and were only doing 4-4.5 knots but the wind then picked up and we were able to do 6-7 knots with our twin headsails poled out. We had a really good sail all day, although it was pretty rolly and this continued through the night until about 5am when the wind started to shift further South.  We had our Windpilot in operation for the first time in 5 years and it coped pretty well despite the rolly seas and did all the steering through the night.
At 7am Susan called me up as we could no longer make our course with the twin headsails and I had to take down our poles and change the sails. Part way through this task the heavens opened and we had another thunderstorm. The wind shifted through 180deg and came from the North and it rose to between 30-40 knots, but it wasn't a problem as we already had the sails down and we just motored for 20 mins until it passed. Once the storm had passed we had no wind and we had to motor the rest of the day until about 3.0pm when we anchored in a nice bay at the mouth of the bay leading up to Mahon.
On Wednesday morning we went up into Mahon to join Brian & Coralie (Inga) in one of the marinas in the centre of town. As it was now 1st October the berthing rates reduced considerably and we only paid €22.50 a night, including electricity and water. We have stayed in Mahon for 4 nights and have managed to sort out a number of our boat issues. We got our anchor fixed and have managed to clear the main diesel tank blockage and filter all the diesel. We also managed to get 4 new Yanmar fuel filters and have replaced the old filter. We now have a good electric pump for transferring diesel so are in a good position to tackle future diesel problems. We are organised with Spanish Sim cards for both the internet and my phone and are ready to move on, which we will do tomorrow morning (Sun). We have really enjoyed Mahon and even got the bikes out to go exploring.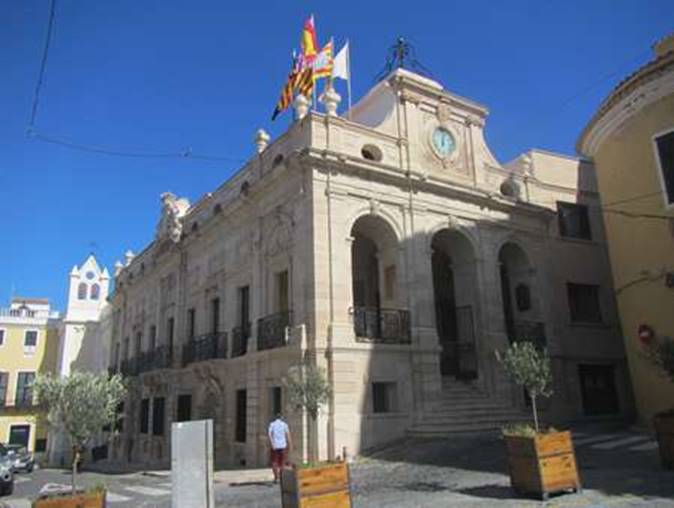 Some nice architecture in Mahon.
---