April showers no…. big winds yes… …!!

andromeda of plymouth
Susan and Andrew Wilson
Fri 5 May 2017 15:16
April showers no…. big winds yes……!!
We have had a glorious spring here in the Algarve, and for the first two weeks of April the weather was stunning, day after day of blue skies and the temperature slowly climbing. Along with our visitor Sue we made the most of the weather and Susan and Sue enjoyed a dip in the sea on several occasions. We hired a car for a few days and a road trip organized to check out the new Ikea store recently opened in Faro….. well, Susan and Sue wanted to see if there was any difference between a Portuguese one and a UK one and can report that it is pretty much the same although the café does reflect the national tastes. Andrew has now visited 5 Ikea stores!! On the way back to Lagos we also had a trip to Iceland so we could get a bit of a fix of some products not generally available here in Lagos……corned beef, Cumberland sausages, pork and pickle pies, etc…. yes we are a little sad.
The next day we decided to explore the coast to the west of Lagos and set off for Praia de Luz, somewhere we had not visited before ……the sea was running quite heavily so no swimming this time and we then visited a few more beaches, including Bergau, along the coast before heading up to Aljezur and lunch. There is a fabulous beach near Aljezur where a river slowly joins the sea and had created a great area to walk and paddle. The local café also served a wonderful pineapple upside down cake….so good we had to go back for another slice. The town was once a major port, but the earthquake in the 1700's significantly changed the landscape and the river estuary silted up.
The following day we stayed much closer to home, and after a trip to Alvor to see the flamingo's, we then headed up into the mountains. The view from the top of Monchique is spectacular, and breezy and a little chilly followed by the "windey wendy" road back down. On the way back to Lagos we went to see the local Barragem – reservoir – and found another delightful spot with some great walking through peaceful woods, once you had crossed the dam…..this was followed by another nice piece of cake and tea….there was a theme here. The café was being run by new proprietors so after a few mix ups we did finally get the right bill, though it took a while.
It was now time to say goodbye to Sue after two busy weeks together but we are looking forward to later this month when both she and Paul will be with us again.
It has to be said, the weather went downhill, after Sue left and a series of high winds came through after Easter weekend, at times in excess of 50kts – in other words a "hoolie" (a term used hear-abouts for winds above a strong breeze, but below a hurricane) … this produced much excitement on the pontoons, not always of the right sort. One very windy night there was a huge bang from outside where Charlies' genoa (Webster) was making a bid for freedom. At 02.30 am there were half a dozen of us trying to wrestle with the recalcitrant sail and bring it under control. The wind was blowing very hard so we could hardly hear over the noise of the flapping but eventually we got some lines wrapped around it best we could but had to a leave a small amount still flapping before heading back to bed. Rick from Farr Horizon was hit on the head by the clew of the sail, fortunately Debbie was able to administer some steristrips etc and mop up the blood, though the evidence is still on the pontoons……he had a lump on his head, a graze to the top of his head and a cut over his eye. Everyone kept their heads down after that. The wind carried on blowing hard through the night and the following morning the sail looked a very sorry sight where it had flogged and shredded itself. We kept finding bits of the sail on Andromeda for days afterwards. It was another couple of days before the wind dropped so it could be taken off and sent to the sail makers….not that it can be repaired so a new one will be needed. At the same time a "mousing" line wrapped itself around the wind instruments of Mark's yacht (Arrifana), which meant he was going nowhere until the line is sorted – fun and games!!! Indeed the port was closed for more days than the tripper boats would have liked, but the manhole cover was dancing and waves were breaking close to the top of the fort walls, so it was rough!
After that excitement we found other things to attend to. It was a big southerly wind so boats were being pushed into the pontoons and spring lines were being stretched and we had to collectively push them off and tighten up several lines. Then it was noted that Kenny's TV aerial (Interval) had tried to get away too. After some emails back and forth a work party was organized (Kenny isn't here at the moment) and we hoisted Debbie (as she is the lightest) up the mast and made things secure…….a busy few days and we were very relieved when the winds died back down. We did however enjoy the sight of the sea crashing and boiling on the beach and the sight of the spray generated as the waves came up the river and hit the breakwaters etc. The beaches were given a really good clean.
Meanwhile all the usual things have been going on in the marina with mahjong, dominoes, bridge, line dancing etc carrying on. Another couple of most entertaining music nights have been enjoyed too, the last one being Friday 28th April when it was more of an acoustic set with Andrew, Otti and Michael playing their guitars with an enthusiastic audience joining in and singing. George and Barbara (Pipe Dream) have set off on the second stage of their adventure towards Sicily, George and Marcie (Migration) have returned for a while, though with Gulliver unwell and transmission problems, their plans have had to change. Indeed, as have Otti and Rosie, who needs to return to Germany for a knee operation. Life surprises at times!
This week end has seen the medieval festival celebrating the history of Lagos with parades, stalls and presentations to celebrate the history here….local home-made beers and ales on offer as well as delicious street food. Many people dressed up in costumes and great stalls to have a browse round.
We now have another year's contract so will not be going anywhere very soon, but are looking forward to Sue & Paul staying with us, a trip back to the UK to see the family and friends, and then Phill, Ruth and Ollie coming to Lagos, before we head off to Menorca for an interesting summer – excellent.
More in due course!!!!! No weak and wobbly here!!!!!
Andrew and Susan
Andromeda of Plymouth
You know where we are.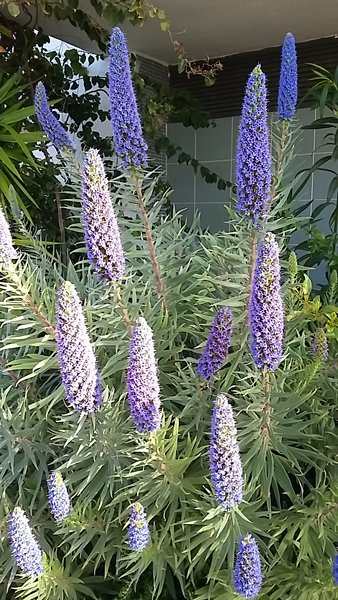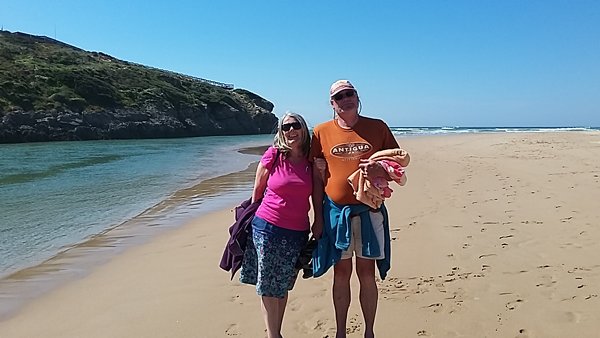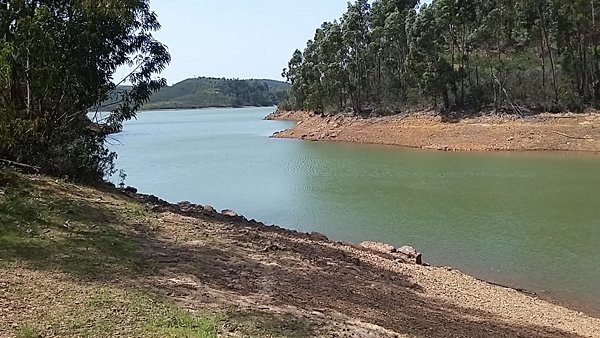 ---